SINGER * ACTOR * DIRECTOR * SONGWRITER
BAND LEADER * ARRANGER * TEACHER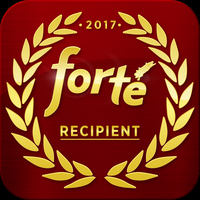 Jazz  *  Swing  *  Big Band  *  Blues  * Originals
Broadway  *  Great American Songbook  *  Groove
Vocal Improvisation  *  Stories
Passionate  *  Powerful  *  Witty  *  Romantic
"If this is what you like, then you're gonna love this singer!"

Pour yourself a drink, sit back, click a song title, view some pictures, and get ready to be entertained...
---
Would you like to host a House Concert? You could have Cami performing with her jazz duo or trio, Cami & The Cosmopolitans, or the newly formed Jazzettes trio - Cami on vocals and percussion, Erika Paul on vocals and piano, and Julie Machado on vocals and upright bass.  
---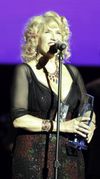 It was a pretty exciting night just to attend the 2017 Northern Nevada Forte Awards for the Performing Arts... but to also be the recipient of the Best Music Director Award was a huge experience for me. I'm so grateful to all the theater directors I worked with as their music director, and all the singers and actors who made our work shine - it was worth every hour! And Congratulations to all the hard-working nominees!
A LITTLE BIT ABOUT CAMI...
Renowned jazz vocalist Cami Thompson is from Reno Nevada, calls San Francisco and Reno home, but the world is her stage. From jazz festivals in Europe, USO tours throughout East Asia, to concerts, clubs, and theaters across the globe, Cami amazes audiences with her 4-octave voice of beauty, musicality, theatricality, control, and passion, her zany wit, her spontaneous blasts of improvisational scatting, her humorous personal interactions with her listeners, and her deeply emotional connection to her audience.
So come on in! Listen to some music clips, peek at some pictures, watch a video, read a few stories, buy some CDs.  Have you already seen Cami perform? Write her a note about a concert or gig you were at, or tell us about a place you'd like Cami to play, by going to her contact page.
Looking for a band for your special event?...
"Cami & The Cosmopolitans" are ready to play for you, bringing you the swinging sounds of the 30's, 40's and 50's with a sharp-dressed 7-piece band.
"Cami & Company" (trio to quintet) covers a century of American music, the rhythm and romance of our culture, interpreted with Cami's soulful jazz attitude.
"Cami Thompson Big Band" is waiting in the wings to fill your night with dancing and romancing.
"The Jazzettes" are a newly-formed (2017) jazz-and-beyond trio of professional female musicians: Erika Paul on piano/vocals, Julie Machado on Bass/vocals, and Cami on percussion/vocals. Our music spans about 100 years of jazz, swing, folk, Americana, pop, rock, blues, and R&B, and our combined experience spans over 150 years! Check us out on Facebook,,,
If you need a bio or a photo for your PR, come and get it, or contact Cami.
We hope you'll feel like buying a CD or two (Cami has 6) -- it's just a click away, so easy to buy online now!
Enjoy your time here, and thanks for listening!
---
"Cami Thompson's finger-snapping flights of scat are as cliff-hanging as her ballads are touching."
"Miss Thompson sings with the clarity of a Barbara Cook, the range and control of a Cleo Laine, and the emotional impact of a Lena Horne. There's no denying the sincerity of Thompson's matchless articulation and the depth of her seamless shifts of mood in all she sings."
"Cami is a first-rate actress with what it takes to touch the soul of a song."
VISIT THE CALENDAR PAGE TO SEE UPCOMING SHOWS AND EVENTS!
PLEASE JOIN THE EMAIL LIST to be added to the fan base, so you'll know when and where Cami will be performing in your area.
I am usually accepting new Voice students! Private and group lessons are available in the Reno and San Francisco/Bay area. Read about my classes on the LESSONS page.
---
Hey, be sure to look for Cami on your favorite digital music website... She can be found on iTunes, Amazon, Napster, Rhapsody, Mp3, Rdio, Spotify, Google Music, E-Music, Apple Music, etc. Here are some links for 4 of her CDs, including the newest one, "Swing! Swang! Swung! Live with the Reno Jazz Orchestra".  
You can choose to buy the whole CD download for less than the physical copy, or buy individual songs for 99cents each! 
ALL CAMI'S MUSIC at  iTunes Store
"COLORS OF CHRISTMAS" at iTunes Store
"SWING! SWANG! SWUNG!" (Just released 10-10-10) at iTunes Store
"NO MORE BLUES" (my first CD) at iTunes Store 
"BY REQUEST" - FINALLY RE-RELEASED! WE HAVE 100 IN STOCK! Also available digitally at iTunes Store
AMAZON link: All CDs and Singles
---
My most popular CD "BY REQUEST" has been re-released!
Out of stock for over 4 years, we now have 100 copies for sale! 
~~~~~~~~~~~~~~~~~~~~~~~~~~~~~~~~~~~~~~~~~~~~
PLEASE visit my LINKS PAGE to find some wonderful places that are making a difference in our world.                 
Maybe something will light your fire to be of service - the highest purpose in life!
---
Cami is on YouTube! www.youTube.com/CamiThompsonSinger
I'm not too hip on the whole video world (ya' remember -  video killed the radio star!) But there are few here, and I'll be adding more once I get the time and savvy to do it!  (help??)
---
Read an interesting interview with Cami! Cami was the Cover photo and Story featured in the January 2008 issue of Northern Nevada Magazine :RLife: and is on their website; check it out at http://www.rlifemagazine.com/jan08/features/cami.php (More on the NEWS page)