JAZZ ALIVE! - Reno Jazz Orchestra
"JAZZ ALIVE!"
The Reno Jazz Orchestra with Guest artist Cami Thompson
Contemporary Big Band Jazz is alive and well in Reno, Nevada. Recorded live in John Ascuaga's NuggetCelebrity Showroom Feb. 17-18, 2011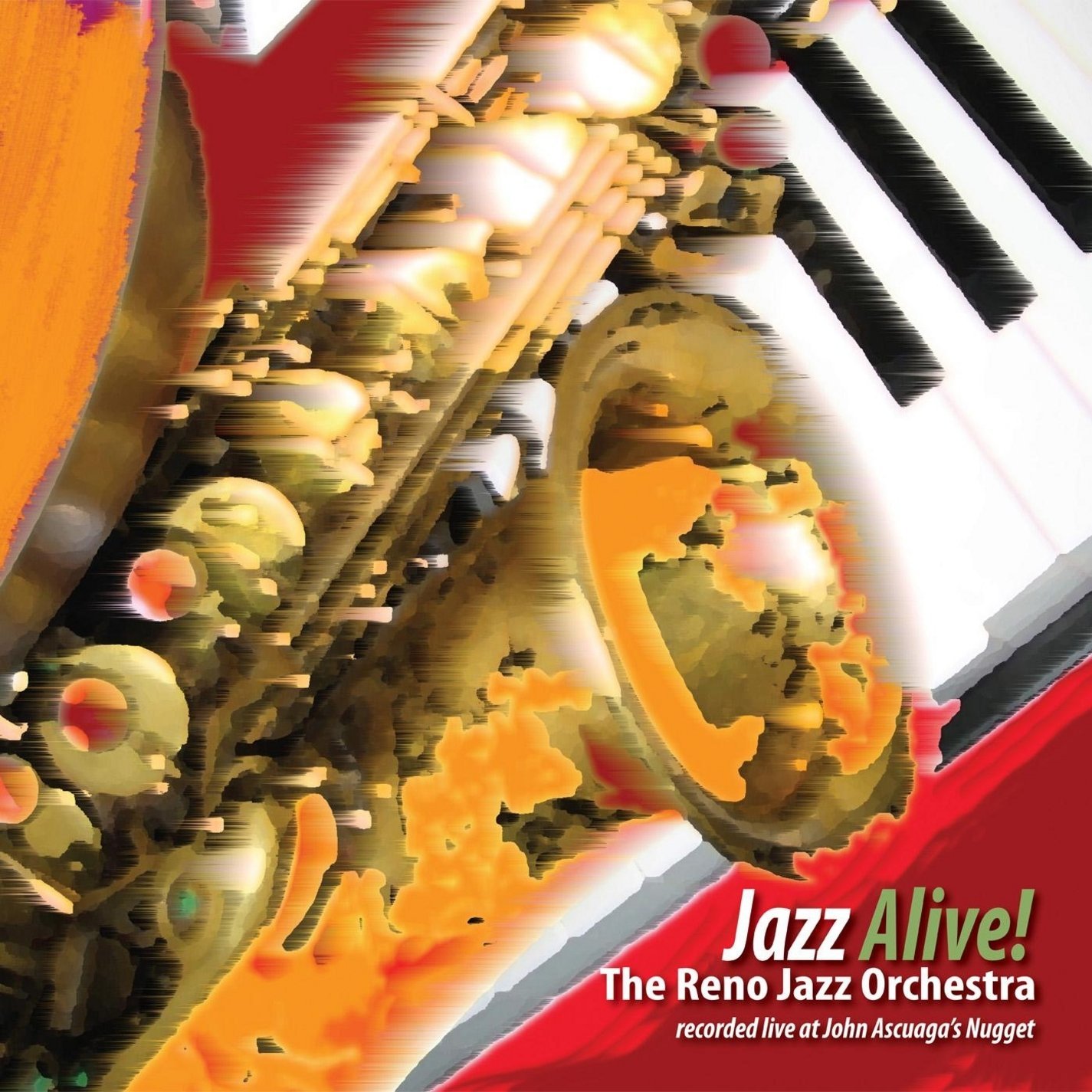 Original Release Date: October 15, 2012
Album Notes: by Music Director Chuck Reider
We wanted to capture the excitement and spirit of a live performance and we can't thank John Ascuaga's Nugget enough to host our recording in their Celebrity Showroom. I moved to Reno in 1979 to play in the showrooms and had the pleasure to work all the great acts appearing here, many on the very stage we recorded this cd, so the Celebrity Showroom was the perfect venue.
The RJO is comprised of the some of the most talented musicians in our area, but we are only a part of a very talented jazz community. With that in mind I felt it important to share the stage with some good friends.
I have had the pleasure of working with Cami Thompson and Tony Savage throughout my career. Both grew up right here and have given our community countless memorable performances. I succeeded Tony as RJO Music Director and it was great to have him come back for a visit.  Larry Engstrom is not only a gifted instrumentalist, but educator as well. He joined the UNR faculty in the 1980s and created a robust jazz performance program at UNR.  Peter Epstein was recruited by Larry to teach at UNR and you will agree Larry picked well! Leonard Neidhold is not only a great jazz trombonist but is also the Reno Philharmonic Principal Trombonist and teaches music at Billinghurst Middle School. Though not featured as a soloist, Ron Legg joined us on Roger Hogan's Blues Ballad and it was a joy to share the stage with Ron on the stage he first graced as a section saxophonist and then leader of the Nugget band.
In the audience Friday night were two standard bearers of the jazz community. Jerry Genurio and Bob Barnes defined not only the sound of jazz, but showed those of us coming up not only how to play but how be musicians. True gentlemen of jazz! The jazz community also has some promising young talent and with the generosity of Tom Gordon, the Reno Youth Jazz Orchestra recorded on the Nugget stage Friday (2/17) afternoon prior to the evening RJO performance.
I am very proud of the RJO's performance on this CD. It was an honor bringing the jazz community together for this project and the two performances that comprise this CD are two evenings I will always treasure. Jazz is alive in Reno Nevada and this CD is the proof. 
Puchase Album or songs at iTunes
But CD at CD Baby
Alternate Route: New Oakland Jazz Orchestra
"ALTERNATE ROUTE: NEW OAKLAND JAZZ ORCHESTRA"
Cami Thompson is featured as the guest vocalist on this amazing big band album under the direction of trumpeter Mike Vax. "Simply put, this is one mind-blowing big band, crafted in the image of Basie, Herman and Kenton and employing clean and muscular unison passages as runways from which to launch a squadron of high-flying improvisers."
SONG TITLES: 1. Alternate Route 2. Spring Can Really Hang You Up The Most 3. I'm Old Fashioned 4. Variations On A Brazilian Folk Song 5. What A Wonderful World 6 .It Might As Well Be Spring (Cami) 7. New Wages 8. Splank 9. San Miguel 10. Duke Ellington/Sound Of Love 11. Embraceable You (Cami) 12. Music For Dancing
Buy this CD at Big Band Jazz.net
BigBandJazz.net - The Mike Vax Jazz Orchestra
"BIG BAND JAZZ.NET: The Mike Vax Jazz Orchestra"
with Guest artist Cami Thompson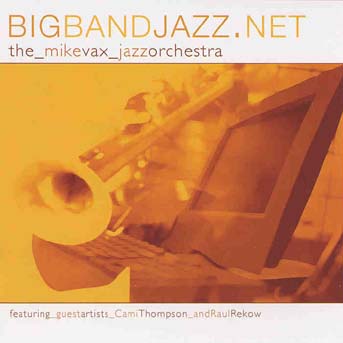 Cami Thompson is featured as guest vocalist on this band's second CD. "Wow! This was one fun recording session! The charts were all so different, and well written. Six are originals, five are standards, and two are concert/film sound track type compositions. They go from a beautiful love song, "The Way He Makes Me Feel"(vocal by Cami Thompson) to some real swinging charts, that Al "Jazzbeaux" Collins would say, "... bite like battery acid!"    
JAZZTIMES review stated: "Worth noting: the two vocals by Cami Thompson (Cole Porter's "I Concentrate on You" and Legrand and Bergman's "The Way He Makes Me Feel"), for the accuracy of her intonation while scatting in unison with the band, and for clear diction and a range that won't quit.
Buy this CD at Big Band Jazz.net