Singer   *   Actor   *   Director  
   Songwriter   *  Band Leader    
Arranger  *  Vocal Teacher/Coach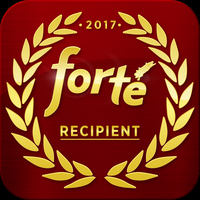 Jazz  *  Swing  *  Big Band  *  Blues  *  Originals
Vocal Improv  *  Scattin' Mama!  *  Groovin' R&B
Broadway  *  Great American Songbook  *  Stories
Passionate  *  Powerful  *  Witty  *  Romantic
"If this is what you like, then you're gonna love this singer!"
            Pour yourself a drink, sit back, click a song title, view some pictures… and get ready to be entertained!
A LITTLE BIT ABOUT CAMI...
  Renowned jazz vocalist and musical actor Cami Thompson comes from Reno, Nevada, has performed in over 20   countries and across the US, but the world is her stage!  From jazz festivals in Europe, USO tours throughout      East Asia, to concerts, clubs, and theaters across the globe, Cami amazes her audiences with her 3.5-octave     voice of beauty, musicality, theatricality, control, and passion. Add on her zany wit, her spontaneous blasts of    improvisational scatting, her humorous personal interactions with her listeners, her unique original songs,       and her deeply emotional connection to her audience…and you're bound to become a fan - and friend!
So come on in and get to know Cami!  
              Listen to some music clips, peek at some photos, watch a video, read a few stories, buy some CDs.                      Have you already seen Cami perform and want to hear more?  Many of her recordings are available for you to listen for free!
Want to see her live on stage?  Check out her upcoming Calendar for her next performances.
Want to buy one of her 6 albums?   It's just a click away, so easy to buy online now!
You can also buy her CDs from us directly and get them autographed! --- just click This link!
Enjoy your time here, and thanks for listening!
Want to have Cami and her band perform for your special event?...
"Cami & The Cosmopolitans" are ready to play for you, bringing you the swinging sounds of the 30's, 40's and 50's with a sharp-dressed 7-piece band.
"Cami & Company" (2 to 5 musicians) covers a century of American music - the rhythm and romance of our culture - interpreted with Cami's soulful jazz attitude.
"Cami Thompson Big Band" is waiting in the wings to fill your night with dancing and romancing.
"The Jazzettes" are a newly-formed (2017) jazz-and-beyond trio of professional female musicians: Erika Paul on piano/vocals, Julie Machado on Bass/vocals, and Cami on percussion/vocals. Our music spans about 100 years of jazz, swing, folk, Americana, pop, rock, blues, and R&B, and our combined experience spans over 150 years!  Check them out on Facebook….  https://www.facebook.com/TheJazzettes 
If you need a bio or a photo for your PR, come and get it, or contact Cami.
Would you like to host a House Concert? 
You could have Cami perform at your home for a party, event or fundraiser with her jazz duo, trio, quartet or quintet, or Cami & The Cosmopolitans (7-piece swing and jazz band), or if you have the room - a full big band, or the sassy swingin' Jazzettes trio: Cami on vocals & percussion, Erika Paul on vocals & piano,  Julie Machado on vocals & upright bass.   
Contact:    Cami  @  Cami Thompson.  com       (remove all spaces)
---
CAMI THOMPSON'S CDs
HEY! If you prefer to listen to music on actual CDs, you can contact Cami to buy directly from her - including 2 live performance CDs that have never been released!  And they'll be autographed! This is the link!
~~~~~~~~~~~~~~~~~~~~~~~~~
              Cami's RECORDED music can be heard by clicking over to the LISTEN TO MUSIC page here on her website. She can also be found on your favorite digital music website… Spotify, iTunes, Amazon, Napster, Rhapsody (oops! That one is dead!), Rdio (oops! That one is dead too!), Google Music, E-Music, Apple Music, etc. - or others unknown!   Just search for "Cami Thompson".
Here are some links for 4 of her 6 CDs.  You can choose to buy the whole CD download for less than the physical copy, or buy individual songs. 
ALL CAMI'S MUSIC at  iTunes Store
"NO MORE BLUES" (my first CD) at iTunes Store 
"COLORS OF CHRISTMAS" at iTunes Store
"SWING! SWANG! SWUNG!" at iTunes Store
"BY REQUEST" - Also available digitally at iTunes Store
AMAZON link: All CDs and Singles
Now accepting current and new Voice Students! 
Private lessons available in the Reno area. Read about my classes on the VOICE LESSONS page.
"Cami Thompson's finger-snapping flights of scat are as cliff-hanging as her ballads are touching."
"Miss Thompson sings with the clarity of a Barbara Cook, the range and control of a Cleo Laine, and the emotional impact of a Lena Horne. There's no denying the sincerity of Thompson's matchless articulation and the depth of her seamless shifts of mood in all she sings."
"Cami is a first-rate actress with what it takes to touch the soul of a song."
MORE ABOUT CAMI:
Cami grew up in a musical family, and started performing at an early age (as a toddler!) This fun "play toy" soon became a passion, and she took piano and music lessons, got involved in church plays and choirs, and local theater.  By the age of 17, Cami's musical skills and vocal quality got her a spot as the youngest member of the renowned Nevada Opera Company, under the direction of Maestro Ted Puffer. Attending Colorado College, University of Nevada-Reno, and the University of London, Cami studied music, theater, and classical voice for over 10 years with various teachers, as well as jazz/pop voice, musical theater, keyboards, percussion, theory, arranging, and recording engineering, while performing professionally with leading roles in Northern Nevada casino's stage shows, concerts, operas and musical theater productions, as well as playing keyboards and singing in rock, pop, Top 40 and funk/soul bands!
At the age of 21, under the stress of working professionally in so many areas of music while attending college full time and working a day job.... Cami developed vocal nodes, and in 1982 underwent the newly -developed laser surgery to remove them. (The process and recovery are both much easier today!) Through careful and patient speech and vocal therapy, Miss Thompson fully recovered her voice, and gained a greater respect for the vocal process, as well as a greater understanding of how to handle the stress of performing in public, the responsibility of staying healthy, the use of her powerful voice, and the need to practice and use proper techniques in all styles of singing. Cami can be an excellent teacher for singers in crisis, as well as anyone with a true desire to sing - and do it better!
Miss Thompson has been a music and vocal director for many main-stage production shows and theater companies, as well as director of dozens of her own productions with Cami Thompson Music Company. She sang for three years with the prestigious, twice Grammy-nominated, 12-voice a cappella group, the L.A. Jazz Choir. She has been an opening act for dozens of performers, including The Manhattan Transfer, Nancy Wilson, Dianne Reeves, George Shearing, Jon Hendricks, Lou Rawls, and many others. She has music and/or vocal directed for several large stage productions, variety shows, choirs, and musicals, including "Working", "Little Shop of Horrors", "Funny Thing Happened on the Way to the Forum", "Mr. Burns - a Post-Electric Play", "Full Monty", and has written, arranged and recorded original music for several plays and theatrical productions. She has been the lead in over 60 musicals and operas, including Mrs. Lovett (Sweeney Todd - 3 times!), Jeannette (Full Monty), Fairy Godmother (Cinderella), Joanne (Company), Muzzy (Thoroughly Modern Millie), Miss Hannigan (Annie), Miss Mona (Best Little Whorehouse - 3 times!), Kate (Girl Crazy), Annie Oakley (Annie Get Your Gun), Agnes Gooch and Mame (Mame), Sally Durant (Follies), The Witch (Hansel and Gretel with Nevada Opera), Old Lady (Candide), Mary Magdalene (JC Superstar). She has toured in two 2-month long USO/DOD tours to Asia, and across the US and Europe at hundreds of jazz festivals, corporate and private events, concerts and clubs - from symphonies and big bands to small jazz ensembles, as well as with her own groups.
Cami has released 6 albums under her own name, and had guest appearances on may others. Check out her LISTEN AND WATCH page.
Cami is on YouTube! www.youTube.com/CamiThompsonSinger
(FYI - She is not too hip on the whole video world (ya' remember -  video killed the radio star!)                    But there are a few here, and we'll be adding more once we get the time and savvy to do it!  (Help??)
---
Read an interesting interview with Cami! 
She was the Cover photo and Story featured in the January 2008 issue of Northern Nevada Magazine "RLife" and is on their website; check it out at http://www.rlifemagazine.com/jan08/features/cami.php (More on the NEWS page)